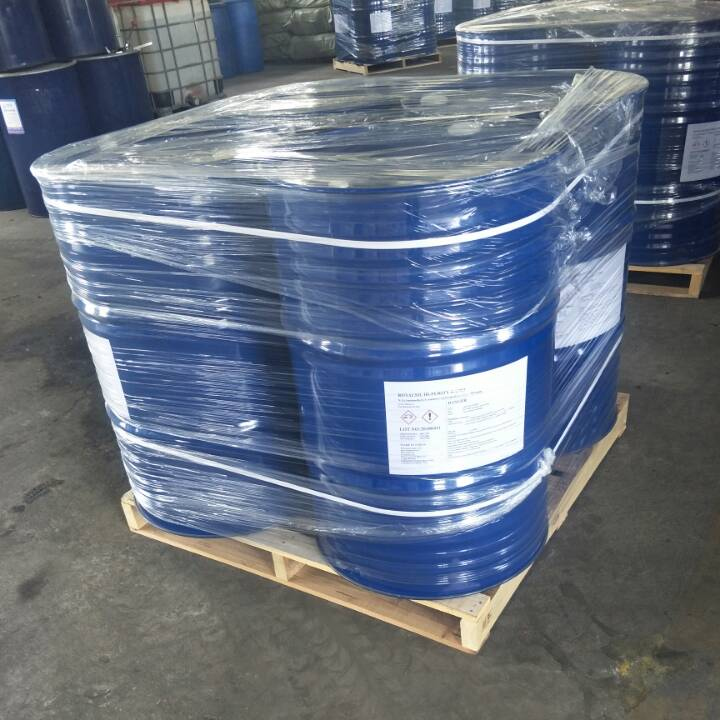 Product Name : 3-Ureidopropyltriethoxysilane
CAS No.:23779-32-0
Appliacation:Used in engineering rubber and plastic material modification, paint, paint, ink, casting resin, adhesive, sealant, glass fiber, abrasive and other industries.
3-Ureidopropyltriethoxysilane
3-Ureidopropyltriethoxysilane (CAS No. 23779-32-0), Silane coupling agent KH-160, is a bifunctional organosilane possessing a reactive organic ureido group and a hydrolyzable inorganic triethoxysilyl group. The dual nature of its reactivity allows KH-160 to bind chemically to both inorganic materials (e. G. Glass, metals, fillers) and organic polymers (e. G. Thermosets, thermoplastics, elastomers), thus functioning as an adhesion promoter and as a surface modifier. KH-160 is a 50% solution of silane in methanol, is a colorless liquid with an alcohol-like odor and is soluble in alcohols, ketones, esters or aromatic hydrocarbons.
| | | | |
| --- | --- | --- | --- |
| Product Name : | 3-Ureidopropyltriethoxysilane | Other Names: | A-1160 |
| CAS No.: | 23779-32-0 | EINECS No.: | 245-876-7 |
| MF: | C10H24N2O4Si | Molecular weight: | 264.39 |
| Purity: | 49%-51% | Grade Standard: | Industrial Grade |
| Colour, Pt-Co: | Max 35 | Specific Gravity at 20°C, g/cm 3: | 0.915-0.925 |
| Refractive Index, n D 25°C: | 1.4380-1.4480 | Density: | 0.92 |
| Boiling point: | 290°C | Flash point: | 13°C |
| Viscosity: | 2.5 mPa. S | Water solubility: | REACTS |
| Appearance: | Clear liquid | Application: | silane coupling agent |
3-Ureidopropyltriethoxysilane (CAS No. 23779-32-0),Silane coupling agent KH-160, is an essential ingredient in the products of many industries. Examples are:
As a size constituent of finish for glass fiber/glass fabric composites
As an additive to phenolic, furan and melamine resins for foundry resins and abrasives
As an additive for sealants and adhesives
As an additive and/or primer for paints and varnishes to improve adhesion to the substrate
Important product effects that can be achieved through the use of KH-160 are:
Improved mechanical properties: E. G. Flexural strength, tensile strength, impact strength, modulus of elasticity
Improved resistance to moisture and corrosion
Higher temperature of deflection under load
KH-160 also helps improve processing properties such as
Increased filler content
* We will send you the product you ordered from the nearest warehouse. If one of the warehouses is out of stock, we will ship from another warehouse to reduce delivery time.
* If there are special circumstances, delivery is postponed. Inconvenience, please understand.
* If you need to inquire, please contact our sales manager E-mail: Sales@Ruistars.com
* Ruistars will regularly review the storage conditions to optimize them, please follow the online catalog, please pay attention.
Identification
Name    3-Ureidopropyltriethoxysilane
Synonyms    N-(Triethoxysilylpropyl)urea
Molecular Formula    C10H24N2O4Si
Molecular Weight    264.40
CAS Registry Number    23779-32-0
EINECS    245-876-7
Equivalents
Momentive (formerly OSi Specialties ) Silquest A-1160
Dow Corning Z-6675/Z-6800/Z-6801
ShinEtsu KBE-585
EVONIK Degussa Dynasylan 2201 EQ
UCT Specialties (formerly Petrarch) T2507
Properties
Density    0.92
Boiling point    290 C degree
Refractive index    1.39
Flash point    13 C degree
Viscosity    2.5 mPa. S
Water solubility    REACTS