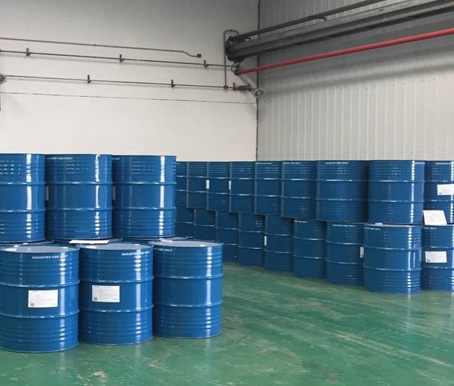 Product Name: 3-Aminopropyltriethoxysilane
CAS No.: 919-30-2
Applications:A fine agent as a treatment for glass fiber;Applied in mineral-filled phenolic, polyester, epoxy, PBT, polyamide, carbonate and other thermoplastic and thermosetting resins;An excellent adhesion promoters;Applied in the synthesis of amino silicone oil and its emulsion.Applied in the foundry industry;Applied in engineering plastics industry.
Sliane A-1100
The silicon-containing portion of the molecule provides strong bonding to substrates. The primary amine function reacts with a wide array of thermoset, thermoplastic and elastomeric materials.
Foreign Company's Trademark:A-1100(America Union Carbide);Z-6011(Dowcorning);KBE-903(ShinEtsu);GF93(Wacker).
| | | | |
| --- | --- | --- | --- |
| Product Name: | 3-Aminopropyltriethoxysilane | Other Names: | AMEO |
| CAS No.: | 919-30-2 | EINECS No.: | 213-048-4 |
| MF: | C9H23NO3Si | MW: | 221.37 |
| Purity: | ≥98% | Equivelant brands: | A-1100; WD-50; KH-550 |
| Water solubility: | Soluble and reacts | Density(25℃, g/cm3): | 0.942 |
| Refractive index(20℃): | 1.42-1.422 | Boiling point(℃): | 217°C |
| Flashing Point(℃): | 96°C | Melting Point(℃): | -70°C |
| Appearance: | Colorless or light yellow transparent liquid | Applications: | Silicone rubber, silica gel etc. |
| Place of Origin: | Jiangsu, China | Usage: | Coating Auxiliary Agents, Leather Auxiliary Agents, Plastic Auxiliary Agents, Rubber Auxiliary Agents, Textile Auxiliary Agents |
Solubility
Silane KH-550 is completely and immediately soluble in water (with reaction), alcohol and aromatic and aliphatic hydrocarbons. Ketones are not recommended as diluents.
Applications and Performance
The amino silane produced by silane KH-550 is widely used in the following applications:
Coatings, Adhesives and Sealants
The aminosilane is an excellent adhesion promoter in acrylic coatings, adhesives and sealants. With polysulfide, urethane, RTV silicones, epoxy, nitrile, and phenolic adhesives and sealants, the product improves pigment dispersion and maximizes adhesion to glass, aluminum and steel.
Glass-Reinforced Resin Systems
In glass-reinforced thermosets, the aminosilane enhances the flexural, compressive and interlaminar shear strengths before and after exposure to humidity. This product greatly improves wet electrical properties. Glass-reinforced thermoplastics, polyamides, polyesters and polycarbonates exhibit increased flexural and tensile strengths before and after wet exposure when this silane is used.
Glass Fiber and Mineral Wool Insulation
As a phenolic resin binder additive, the aminosilane imparts moisture resistance and allows recovery after compression
Mineral-Filled and Resin Systems
The aminosilane maximizes the physical and electrical properties of mineral-filled phenolics, epoxies, polyamides, polybutylene terephthalate and a host of other thermoset and thermoplastic composites. Filler wetting and dispersibility in the polymer matrix are also improved.
Foundry Applications
In shell molding, the aminosilane strengthens the bond between the phenolic binder and foundry sand.
Grinding Wheels
The aminosilane promotes an improved, water resistant bond between the abrasive grit and phenolic resin binder.
Wood plastic composite production
The mechanical properties of wood meal-maded composites, such as impact strength, bending strength and bending modulus will be improved after these composites are processed.
* We will send you the product you ordered from the nearest warehouse. If one of the warehouses is out of stock, we will ship from another warehouse to reduce delivery time.
* If there are special circumstances, delivery is postponed. Inconvenience, please understand.
* If you need to inquire, please contact our sales manager E-mail: Sales@Ruistars.com
* Ruistars will regularly review the storage conditions to optimize them, please follow the online catalog, please pay attention.
Used for make silanes, silicone resin, etc.
250kg per drum, Keep away from heat, sparks, and flame. Keep away from sources of ignition. Store in a tightly closed container. Store in a cool, dry,well-ventilated area away from incompatible substances. Corrosives area. Store protected from moisture.