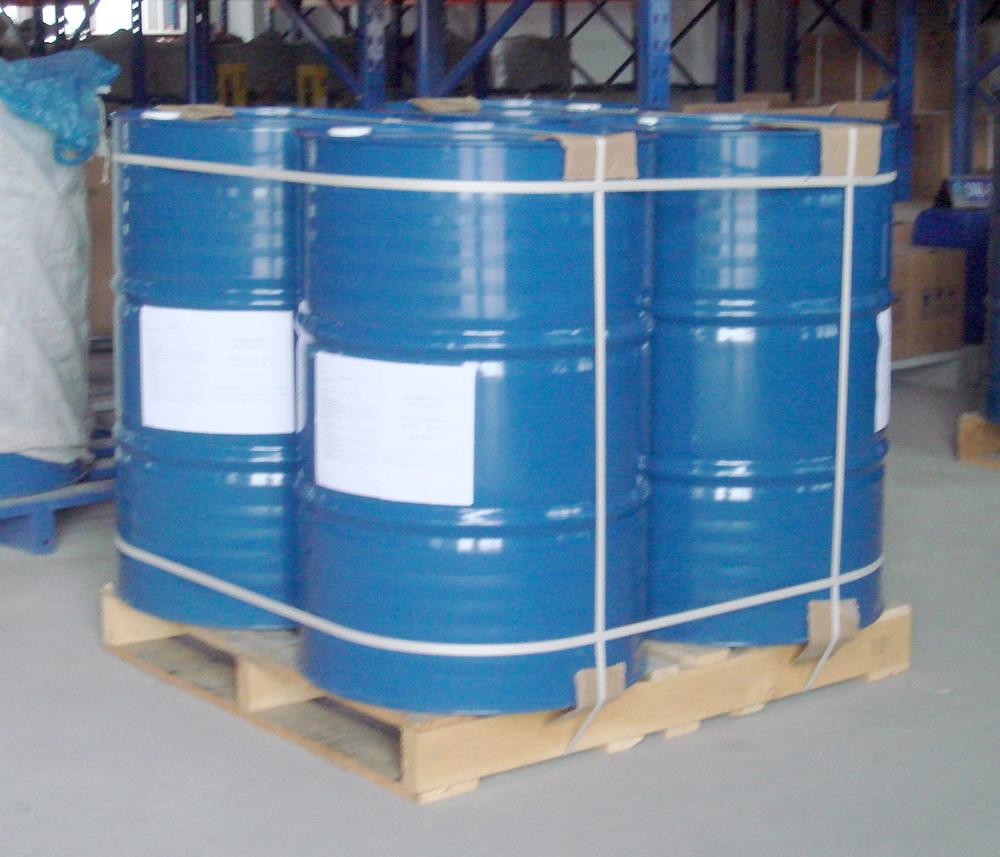 Product name:N-(2-Aminoethyl)-3-aminopropyl methyl dimethoxy silane
CAS No.:3069-29-2
Usage:3-(2-Aminoethylamino)propyldimethoxymethylsilane (CAS No. 3069-29-2), Silane coupling agent KH-602, is a amino-functional silane which acts as an adhesion promoter between inorganic materials(glass, metal, fillers and etc) and organic polymers(thermosets, thermoplastics and elastomers) and as a surface modifier.
methyltrimethoxysilane
3-(2-Aminoethylamino)propyldimethoxymethylsilane (CAS No. 3069-29-2), Silane coupling agent KH-602, is an important additive in many applications. For example it can be used as an additive in cold-curing phenolic and furan foundry resins to improve the flexural strength of sand/resin elements with very long shelf life of the resins.
Further examples are:
– Glass and metal primers
– abrasives: As additive to phenolic resin binders
– mineral-filled composites: For pretreatment of fillers and pigments or as additive
– synthesis of functional silicones(amino-silicone oil for textile auxiliary)
| | | | |
| --- | --- | --- | --- |
| Product name: | N-(2-Aminoethyl)-3-aminopropyl methyl dimethoxy silane | Other Names: | DAMO |
| CAS No.: | 3069-29-2 | EINECS No.: | 217-164-6 |
| MF: | C8H22N2O2Si | MW: | 206.36 |
| Purity: | 99% | Type: | Syntheses Material Intermediates |
| Density: | 0.965-0.975g/cm3 | Boiling Point: | 232℃ |
| Flash Point: | 93℃ | Refractive Index: | 1.4480-1.4500 (nD20) |
| Water solubility: | REACTS | Place of Origin: | Jiangsu,China |
| Application: | Chemical Auxiliary Agent | Appearance: | Transparent liquid |
| Package: | 25L PE pails, 200L PVF steel drums and 1000L IBC tanks | Storage condition: | Dry and cool Place |
Equivalents
Momentive (formerly OSi Specialties ) Silquest A-2120
Dow Corning Z-6436
ShinEtsu KBM-602
EVONIK Degussa Dynasylan 1411
Wacker GENIOSIL GF 95
Chisso Sila-Ace S310
UCT Specialties (formerly Petrarch) A0699
* We will send you the product you ordered from the nearest warehouse. If one of the warehouses is out of stock, we will ship from another warehouse to reduce delivery time.
* If there are special circumstances, delivery is postponed. Inconvenience, please understand.
* If you need to inquire, please contact our sales manager E-mail: Sales@Ruistars.com
* Rooloong will regularly review the storage conditions to optimize them, please follow the online catalog, please pay attention.
Used for make silanes, silicone resin, etc.
250kg per drum, Keep away from heat, sparks, and flame. Keep away from sources of ignition. Store in a tightly closed container. Store in a cool, dry,well-ventilated area away from incompatible substances. Corrosives area. Store protected from moisture.